QR codes have risen from the dead! This perfect contact-less medium is finally getting a moment to relish its time in the sunlight. With the global pandemic transforming society into a bunch of germaphobes, we've never been so thankful for its rapid reappearance on the scene.
With everyone very-much accustomed to scanning QR codes these days, it's become second nature to us. For many businesses, the QR code has turned mandatory check-ins into an untapped potential for lead generation. So we want to show you how to incorporate QR codes into your email marketing strategy and 3 benefits of linking your email forms.
1. You Can Easily Store All Your Data in One Place
If you're wanting to grow your email marketing list, then using your email marketing software to create forms is an easy way to safe-keep all your contact data on the one platform. Email forms are also great for uncovering all the answers you need to gain deeper insights about your customers. Consolidating all your data allows for a smooth management process later down the track when you want you to show off your advanced personalisation skills.
Our email forms are easily customisable, so you can change colours, add or remove fields, add images or text so it lives and breathes your branding. Plus, all our email forms are also optimised for mobile which makes them great links for QR codes!
2. You Can Easily Grow Your Subscriber Base
Not only are email forms great for collecting data, but they're great for welcoming newcomers to your subscriber community. If you want your forms to reach more people, bring your sign-up forms and surveys to where your customers are.
By transforming email form links into QR codes, your store visitors can gain easy access in one simple scan. There are so many creative ways you can get your QR code in front of your consumers' eyes, whether that's displaying it in-store, on your products, or even in outdoor advertising.
If you're looking to rock this new trend, here are a couple of ways you can integrate your email forms with QR codes:
Link your QR code to a feedback form and display it at your next event. This allows your audience to take the survey while the experience is still fresh in their minds.
Use your QR codes to link your sign-up forms. Your sign-up forms are the perfect gatekeepers to your locked content for example access to a special discount code or resources like a whitepaper or webinar.
Don't look at your mandatory contract tracing sign-in forms as a hassle. See this as an opportunity to encourage your customers to subscribe to your marketing emails, like the examples below.
3. You Don't Have to Fret Over Compliance
If you're using forms and QR codes to collect personal data you need to make sure you're complying with the relevant legislation which includes GDPR and the Australian Privacy Act. So if you're planning to use customer information for marketing purposes you need to ask for their permission first.
We know navigating your way around data security, privacy and compliance can feel like your trekking through a minefield. But if you're using email software like Vision6, compliance is made easy with a mandatory checkbox that adds a 'consent component' to all your email forms. Visit our compliance hub for all the latest and greatest on the ever-evolving landscape of email marketing compliance.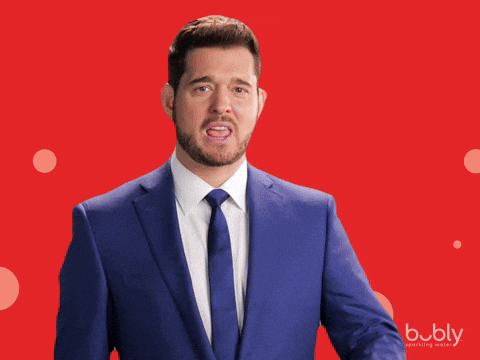 You also have to be mindful of the risks associated with QR codes. If you're printing and posting your QR code to a shop window you are opening yourself up to QR spoofing or QRL-jacking. It is very easy for someone to place their own QR code over your poster to send customers to a potentially harming website.
Get started with a few easy steps!
Now you know the basics, here's a couple of free to use QR code generators worth checking out:
Before you decide on using a QR code make sure you do your research by checking reviews, credibility, ease of use and the level of their support.
Here's four simple steps on how to create a Vision6 email form and link it to a QR code:
It's time to start creating your survey or sign-up form. Here's our step-by-step guides to adding and creating a new form in your Vision6 account.
Once your form is ready, hit 'view form' and grab the form link at the top.
Use your chosen QR code generator and insert your form link. You can adjust the colours, add your logo and even customise your design to suit your brand.
Once you're happy with your design, download your funky QR code as either a PNG, SVG, PDF* or EPS*. You can now print this off to display for all your customers to see.